You can with chair yoga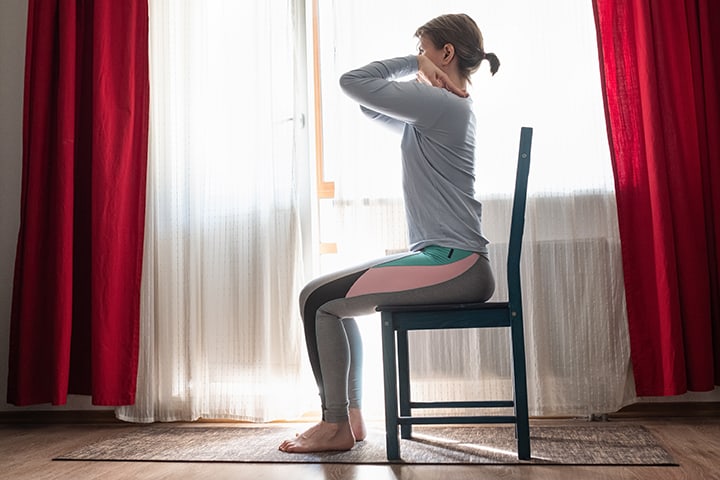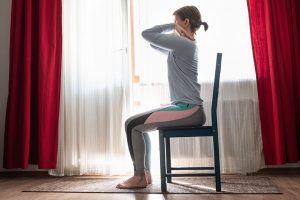 I've enjoyed yoga for over 30 years, and have thankfully been able to do most of the postures. However, in latter years, like most of us, I've found there are more and more postures I can't do in the normal way any more. Some students I know have given up, thinking there is no alternative. However, as I'm keen to keep exercises going, I mentioned this to my teacher. She suggested I try chair yoga, and I've been doing it ever since. My new class is mixed ability, with some having restrictions, like me. One student who comes along is even restricted to a wheelchair.
Yoga has really helped me keep my body supple and strong, even using a chair! My osteopath agrees!
Is it as good?
Chair yoga allows you to modify any posture. Sometimes the muscles you use during the postures may be different, but it's still good. The first time I tried it, I could feel that I had worked my muscles. It was a good feeling! In fact, I think my back is stronger nowadays.
I do a mixture of standing and sitting postures, modifying when I need to. Our teacher gives me alternative options when I'm stuck.
The important thing is to keep moving and stay as supple as you can. It's too easy to give up and not bother.
f you're worried about going to a class on your own, don't be. The students at Uckfield Yoga Studio are a friendly bunch, with mixed abilities.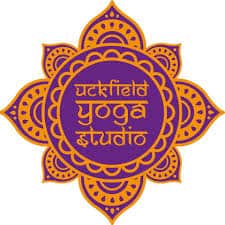 Is it right for you?
If you want to give yoga a try, you can do so without having to book lessons in advance.
Uckfield Yoga Studio offers classes both in the studio and via Zoom online. With social distancing measures in place, you will need to contact the studio to ensure availability.
If you would like to know more please email su*@sj**********.uk or contact Grace direct from Uckfield Yoga Studio.