Online Chair Yoga in Lockdown
I've been doing yoga for over 30 years, however during the last few years things have changed and many of the postures I can't do any more. It's easy to give up trying, but I didn't. So what did I do? 
I have always been very keen on keeping my body supple and strong, and yoga helps enormously, even from a chair! Even my osteopath agrees! My teacher, at the time, suggested that I try chair yoga, and I haven't looked back since. Chair yoga allows you to modify whatever posture you are doing, albeit it a different way. I remember thinking, after my first session of chair yoga, that I could certainly feel I had worked my muscles. It was a good feeling and I was relieve that I didn't have to give it up. So ever since then I have been doing chair yoga every week at Uckfield Yoga Studio. Here is their yoga timetable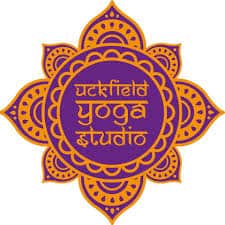 If you suffer from a health condition that restricts your activity, or you simply can't do as much as you used to, but you want to do some form of exercise, chair yoga could be for you.  
Since lockdown, Uckfield Yoga Studio has been offering yoga via Zoom online, so we don't miss out. Owner Grace is also starting a new chair class via Zoom on Thursdays. If you would like to know more please email sue@sjemarketing.co.uk or contact Grace direct from Uckfield Yoga Studio. She aims to start the chair yoga class next week (21st May 2020), but you can drop-in to the class any week. Please do let her know you're interested. 
Latest posts by Sue Edwards
(see all)