Not as fit and mobile as you used to be?  Try yoga!
Whatever your age, yoga helps you keep supple, relax and de-stress. 
As we get older, our bodies usually become less and less mobile. Given in to this and it's easy for us to grow more and more inactive. 
I have done yoga for many years and it has really helped to keep me supple. My osteopath agrees!  You may want to try doing yoga at home, however this requires motivation and you can be easily distracted.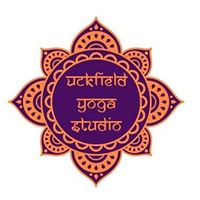 I have attended Uckfield Yoga Studio for several years for my yoga classes. Over time some of the 'asanas' have become very challenging or uncomfortable. So, unlike some students who have given yoga up, I've simply changed classes to suit my ability. For the past few years I have used a chair to help me.
So if you've given up yoga, or not tried it at all, because you think you can't do many of the exercises, think again! Another lady (with MS) who attends the class does really well considering.
So you see, even if you have a disability or know you can't do certain stuff, it doesn't matter. Teachers are very understanding and will suggest adaptations where necessary.
My yoga class is every Tuesday morning at 11am at The Yoga Studio with Julie. Here is a bit about her and the classes she runs.
Beginners Class with Julie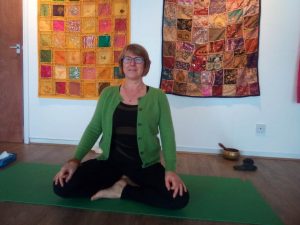 Julie took her first yoga class at the age of 18, but then didn't do a  regular class until she was in her early 20's.
She has lived and practiced yoga in several countries, from New Zealand, to New York, Hong Kong, Australia and finally England 21 years ago. 
When she moved to New York, no Green Card meant she couldn't work so she immersed herself in experiencing many different yoga styles. In Hong Kong she continued to attend a weekly class and on moving  to the UK did a teaching training course, teaching in a variety of locations; adult education, gyms and leisure centres, schools, immigration detention centres, a hospice and from her home. In more recent years she found the Uckfield Yoga Studio and joined forces, becoming one of the popular teachers there.
What made her become a yoga teacher?
It all started when Julie began to suffer from panic attacks in her 20's.  She found that practicing yoga breathing helped, providing a quick and easy solution. It went on from there.
There are many styles of yoga, but she decided to focus more on the holistic side. She did her initial teacher training via The British Wheel of Yoga, and later did another teacher training course studying Satyananda yoga, which appealed to her.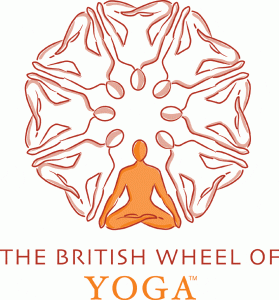 Satyananda, according to Yogapedia.com 'is a type of yoga that intentionally centers on the whole person and was developed by Swami Satyananda Saraswati. Compared to Iyengar or Vinyasa yoga, Satyananda yoga is gentle and less physically oriented. A Satyananda yoga practice encompasses the whole bodies' needs, rather than just focussing on one thing'.
Julie only occasionally mentions the spiritual side of yoga, and it doesn't clash with any religious beliefs.    
Her classes are a more 'gentle' yoga, appealing to her own age group – 50s and beyond – those who find advancing years a challenge, and can't do as much as they used to, and those who may want to strengthen their body after an injury or operation maybe.  It's about more than just exercise!
If you would like to be a guest blogger, or you would like me to interview you, contact sue@sjemarketing.co.uk
Latest posts by Sue Edwards
(see all)