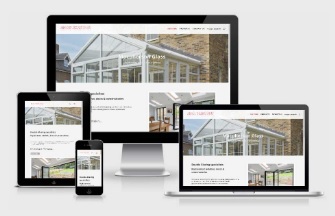 Websites from scratch or updated
When you run a business, a website is a must and is one of the best ways to get your name 'out there'.  However, it is important that it's well-designed, has professional pictures and has effective content and SEO, so that it achieves page one of searches. If your current website is hard to find online, it won't have been optimised and you will be missing out on enquiries.
Why we are different from our competitors 
We offer the whole package:
Hosting to

suit your budget and business.

Effective content creation that will encourage potential clients to contact you.

SEO services so your website will achieve page one of search engines. Includes on-page SEO for your search engine results, Google Search Console and Google My Business.

We can integrate your social media with your website too.

We can set up Google Analytics so you can track how your website is performing.

We offer regular maintenance too, so that your website keeps up-to-date, and keeps you at the top of search engines. 
I work closely with talented and experienced web designers, with many years of experience between us.
Depending on your budget, we create eye-catching, effective, affordable websites via Wix or WordPress. Between us we have many years of experience. We create eye-catching, effective, affordable websites.
Our clients are mostly SMEs based in Sussex, Surrey and Kent, but we welcome enquiries from absolutely anywhere in the UK and overseas.  We're based in Uckfield, in Sussex. 
If you currently have a website which is more than about 6 months old, but hasn't been updated since then, it's time to update it. The longer your old website continues without being updated, the further it will drop in search engine results.
You're probably thinking your website is ok and doesn't need updating, sadly that's not the case. If you don't get much business from it, and/or it's hard to find online, and the stats are low, chances are it needs updating.
If your business needs to optimised for local traffic, we can do that too.
Let's Get Started!
Email sue@sjemarketing.co.uk or