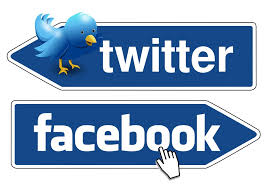 Social media – a vital part of your marketing
During the challenging times of the pandemic, the use of social media has rocketed. So, if it's not an effective part of your marketing yet, it should be! 
Whether it's Facebook or Twitter, your business will benefit from regular, engaging posts, several times per week at least. Posting in Facebook groups and linking back to your website is another excellent way to substantially increase your reach.   
However, if you don't have the time or skills to make social media work for you, that's where I come in.
The Facts
330 million monthly active users and 145 million daily active users.
63 % of all users worldwide are between 35 and 65.
Female vs male Twitter users : 34 % female and 66 % male.
75 % of B2B businesses market their products and/or services on Twitter.
500 million tweets are sent out per day.
40 percent of Twitter users carried out a purchase after seeing it on Twitter.
44.84 million users in the UK
Used daily by 44% of the UK
Largest group of users: 11.2 million aged 25-34.
Users aged 65+ have increased from 4% in 2019 to 9% in 2020
52% of users are women and 48% are men
Facebook used on average 23 minutes every day
Benefits for your business:
An optimised Twitter or Facebook profile will appear on page one or two of Google. So, potential clients will find you easily online. Other benefits:
raise your business profile locally, nationally and internationally.
gain new business.
unlimited potential to increase your network of contacts: initiate, develop and nurture your connections.
find other experts to collaborate with and potentially grow your business.
quickly find expertise to solve problems.