Content writing
The right message converts visitors to clients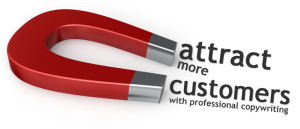 Is your message good enough?
Compelling, effective and concise content writing or copywriting is key to converting website visitors to clients. If your website is hard to find online and not giving you as many enquiries as you would like, that's a sure sign that your content needs work.
SEO or search engine optimisation is just as important as good content and when working on a page I do them both together. The better your website content, the better your SEO will be. Get them both right and look forward to achieving page one of search engines.
So, how can I help?
There is no point in having a lovely new website if it doesn't give you enough business. However, it's often difficult to see where you're going wrong yourself.
Stats – I use Google Analytics – an essential tool that monitors all the movements on your website, including number of website visits, how visitors find your website, keywords used and how long they stay on each page. Monitoring your stats is a very good way to judge whether the page works or not. The sooner you set it up to sooner you can put things right. Look for the page bounce rate – ideally you want keep it low (41-55% is average). Bounce rate means that visitors go no further than the first page they arrive at.
Hire me for your FREE website and SEO review. If you decide to go ahead, I will write content (and SEO should you choose both) that will give your website impact and encourage visitors to contact you. So, let me give you a fresh perspective and hone your message.
I'm based in Uckfield, East Sussex, but doesn't matter where you are based geographically.
Call Sue today for a free initial chat
01825 761890
Or email sue@sjemarketing.co.uk